vhali dikri yojana initiative by government of gujarat. today, CM vijay rupani has announced vahai dikri scheme for the citizen of gujarat state. in vahali dikri scheme, daughters of gujarat will get 4000rs in first standard, 6000rs in 9th standard and after completing 18 years, she'll get 1,00,000 INR directly from govternment of gujarat.
this scheme is only available for the family which total income is less than or equal to 2,00,000 INR (2 Lacs). There is also one term that only first two daughters from the family will get benefits from the scheme.
let's understand the following table.
| | | |
| --- | --- | --- |
| 1st Standard | Payout | Rs. 4,000 |
| 10th Standard | Payout | Rs. 6,000 |
| Attaining 18 years of Age | Wedding or Higher Education | Rs. 1,00,000 |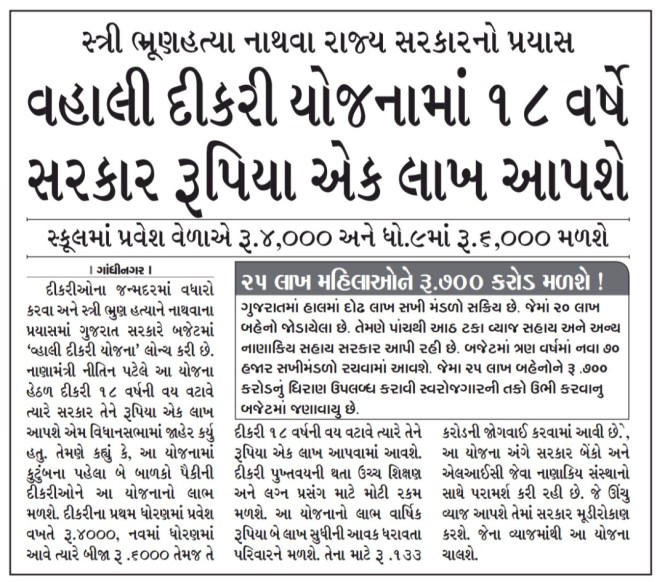 It is said that vahali dikri yojana will cut down the lower gender ratio in gujarat. there would be really great initiative by CM Vijay rupani and the help of PM Narendra Modi.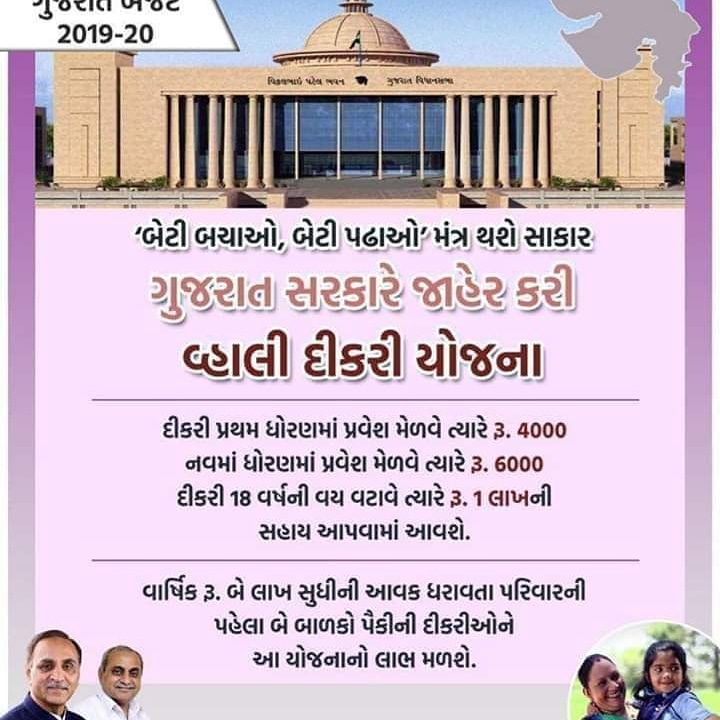 this scheme is different from beti bachao beti padhao scheme.