ministry of agriculture scheme: The major objective of Pradhan Mantri Krishi Sinchayee Yojana is to achieve convergence of investments in irrigation at the field level, expand cultivable area under assured irrigation ( Har Khet Ko Pani), improve on-farm water use efficiency to reduce wastage of water. To enhance the state-of-the-art technology in precision irrigation (More Crop Per Drop) and other water saving technologies. To enhance the recharge of aquifers and introduce sustainable water conversion practices. The budget of 500 Billion Rs. in a time, span of five years has been allotted to this scheme. PMKSY is one of the cheap agriculture loan available by government of India.

PMKSY is a part of ongoing schemes i.e. Accelerated Irrigation Benefit Programme (AIBP) of the ministry of water resources, River development and Ganga Rejuvenation ( MoWR, RD &N GR ), Irrigation Watershed Management Programme ( IWMP ) of Department of Land Resources ( DOLR ) and the On Farm water Management (OFWM) of Department of Agriculture and Cooperation (DAC). The scheme will be implemented by the Ministries of Water Resources, Agriculture and Rural Development.

The overreaching vision of Pradhan Mantri Krishi Sinchai Yojana is to ensure to access to some means of protective irrigation to all agricultural farms in the country, to bring much desired rural prosperity.

PMKSY is scheme that related to Agriculture Schemes by Indian Government. We have written more Agriculture scheme released by India on our site. check it out.
OBJECTIVES OF PMKSY | PMKSY Guidelines

1.) Achieve convergence of investments in irrigation at the field level (Preparation at District level and if required, sub district level water use plans)

2.) Enhance the physical access of water on the farm and expand cultivable area under assured irrigation. ( Har Khet Ko Pani )

3.) Integration of water source, distribution and its efficient use to make best use of water through appropriate technologies and practices.

4.) Improve on-farm water use efficiency to reduce wastage and increase availability both in duration and extent.

5.) Enhance the adoption of precision – irrigation and other water saving techniques.

6.) Ensure the integrated development of rainfed areas using the water shed approach towards soil and water conservation, regeneration of ground water, arresting runoff, providing livelihood options and other activities.

7.) Promote extension activities related to water harvesting and crop alignment for farmers and grass root level field functionaries.

8.) Explore the feasibility of reusing treated municipal waste water for peri-urban agriculture.

9.) Attract greater private investments in irrigation.

pmksy.gov.in Eligibility criteria: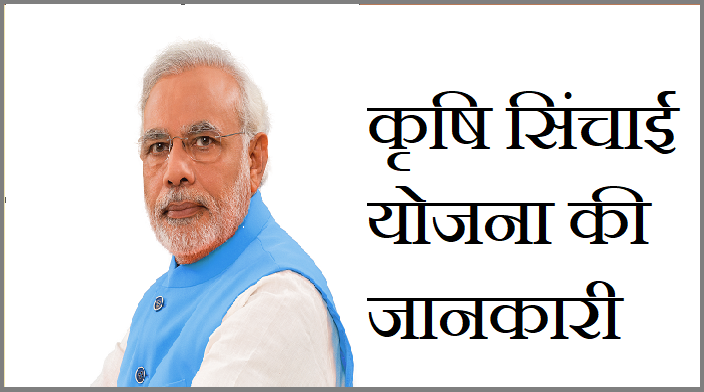 Instead of incremental budgeting, PMKSY will adopt a dynamic annual fund allocation methodology that mandates States to allocate more funds to irrigation sectors for becoming eligible to access PMKSY funds. For this purpose:

A State will become eligible to access PMKSY fund only if it has prepared the District Irrigation Plans (DIP) and State Irrigation Plan (SIP), excepting for the initial year, and the expenditure in water resource development for the agriculture sector in the year under consideration is not less than baseline expenditure. The baseline expenditure will be the average of expenditure in irrigation sector irrespective of state departments (i.e. creation of water source, distribution, management and application from State plan schemes) in State Plan in three years prior to the year under consideration.


States will be given additional weight for levying charges on water and electricity for irrigation purpose, so as to ensure sustainability of the programme.


Inter-State allocation of PMKSY fund will be decided based on (i) share of percentage of unirrigated area in the State vis-à-vis National average including prominence of areas classified under Dessert Development Programme (DDP) and Drought Prone Area Development Programme (DPAP) and (ii) increase in percentage share of expenditure on water resource development for agriculture sector in State Plan expenditure in the previous year over three years prior to it (iv) improvement in irrigation efficiency in the state.

PMKSY is to be implemented in an area development approach, adopting decentralized state-level planning and projected execution allowing the states to draw their irrigation development plans based on district/block plans with a horizon of 5 to 7 years. All states and Union Territories including northeastern states are covered under the program.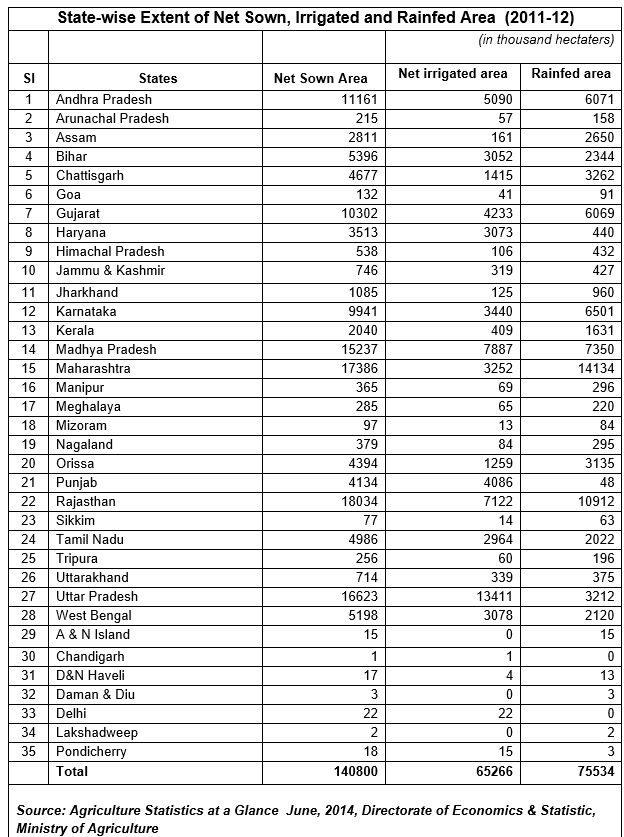 The state govt.'s share is 25% in PMKSY and the rest is borne by Centre, with an exception for northeastern state where the share of state govt. is 10%.

Hence, all the governmental schemes like PMKSY being implemented by Central Government are heading for a bright future for Agricultural Development in India. In a recent foreign visit to Israel, PM Narendra Modi Observed a few irrigation methods that will be useful for our country.